Welcome to the spotlight entrepreneur, we have another enlightening session today and I must say, it's filled with words of wisdom. Today, our spotlight entrepreneur is OKEYINFU AJAYI and she is here to change the world through education and technology.
Tell us a little bit about yourself and your role in your business.

My name is Okeyinfu Ajayi and I am a purpose driven individual who believes people should not remain the same after they have met with me. I am here to change the world via Education and Technology.
I am the founder and Chief Executive Officer of Busy Minds Center, an Educational Institution in Lagos Nigeria, with both online and physical business units. We cater for children aged 3 months to 16 years from two campuses. In addition, we have a Teacher Education and Leadership Development Center.
One of the special parts about my role in Busy Minds Center is Teacher and School Leadership Development. Why, you might wonder. Two critical pillars necessary for high education quality and school culture are, School Leadership and Teacher Quality. Of course, I also enjoy innovating with the school team on programs for the students and ensuring we stay accountable to the parents and our vision. Program Evaluation and Learner Assessments is also a huge part of my role.
I am happy I have a strong senior management team, who are able to take control and run the business, leaving me in the space where I can take a step back and focus on some other things within and outside the business.
Beyond Busy Minds, I run an Outsourcing and Technology Solutions Firm, Ka'Vabe Hub and it exciting to be in a space where I can give functional technology service and advice to SMEs especially, women owned business. I am typically in charge of client acquisition and supervise the entire user experience process and I love being able to talk solutions and integrations in a way that is relatable and most importantly, executable.
I am the founder and lead creative for KaVabe Hub.
What led you into this sector as a career?

To be honest, getting into the Education Sector, was 100% unplanned but I am happy with where I am. A friend of mine who worked in a school in Lekki, called, asking me to come and have a chat with her boss because she believed with my operations background, I could help their school get their administration and operations unit sorted.
As someone with an administrative background, as soon as I walked in and around the school, I could see some alignment and operational issues.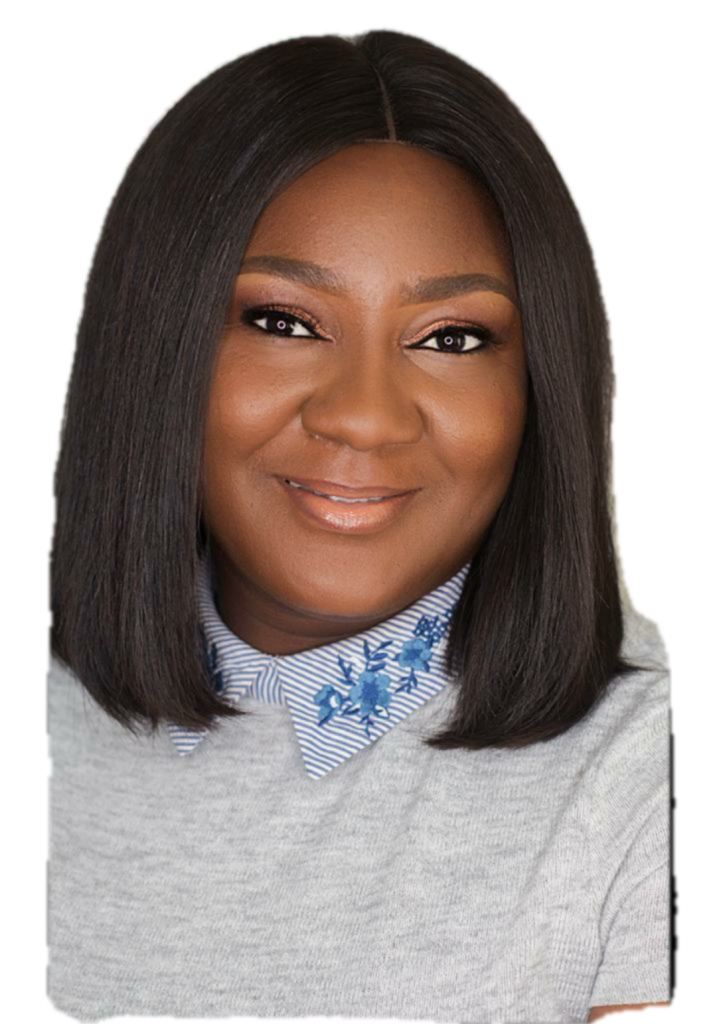 When I eventually met with Mrs Kalejaiye, I shared my observations and recommendations with her, promising to send a more robust report. As the conversation progressed, she offered me a job. I was interested but I had been a stay at home mom for about three years and I was unsure if I was ready for the leap, especially because I coming in at the highest managerial role. When I took the offer, I planned to help them out for a month or thereabouts. I was there for about four (4) years. I have been in the field of Education since 2009; That's over 11 years.
When I eventually left Discovery House in 2013, I realised that every business idea I considered paled in comparison to the satisfaction I felt when I thought of getting back into education. That's how I got back in and I must say it has been amazing being in this sector. A tough but life changing happenstance.
Entrepreneurship could be hard, what has been the highlight (victories and challenges) of your entrepreneurial journey so far?
I agree with you the entrepreneurship can be hard. One of the tough parts is to get beyond the glamour and understand the level of hard work and commitment it takes to run a business. Most people see you as a founder and assume you are having a ball. This gets old and tiring.
Another really huge challenge, is consistent and quality staffing. However, due to our on boarding culture and staff development framework, we can ensure we have people who are ready for the classroom and deliver on our promise. We could of course not forget to talk about governmental polices and poor infrastructure that are not exactly favourable to growth, but we keep powering on.
God has honestly been good to me, whilst I wished some things could be erased, I cannot deny they have made me a stronger leader and a better business individual. Some of my highlights are linked to collaborations that have happened in the educational sector. Being able to collaborate with many Educational leaders, has given the education sector a stronger voice. I am also quite excited about some of the team members I have been blessed with over the years. Their commitment to my vision is exceptional.
Before I started Busy Minds in 2013 April, I had another business which I started in 2008. I was not ready for it and it died despite trying to resurrect it. Now I realise, I was not quite ready for the commitment entrepreneurship required. I was basically playing office.
Success is not defined by others; we need to define it for ourselves and by ourselves.
My unique experiences count, and I do not need a applause to validate me or call me successful.
What is it like working in your industry?
Working in education is a lot of fun to be honest. It is always fresh every single day because we work with children and young adults. It is very intense as we deal with real life children and sometimes, extra sensitive parents but at the end of the day, knowing that we are all working towards the good of the child makes it easier. When the children come to school and feel free enough to share the good and not so great things that happen at home, it can be earth moving. But we smile and spin a tale to make it alright.

Seeing a child that came in shy, progressively become bolder and be able to stand in front of the class and make a presentation is a surreal experience. I love it.
The lack of regulation governing opening schools, means one (a school) can practically spring up right next to you with zero warning. It can be a little unnerving but the truth is, we all have different customers. It is however important that we all deliver quality education and be accountable to all the students and families that walk through our doors. Sometimes, the school hype is a real distraction, causing people to focus on the wrong metrics as determinants of quality education. However, I would not trade it for another sector. I am deeply satisfied here.
How are you staying ahead in spite of covid19 and what lessons or what advice would you give to anyone who wants to break into your industry?
As a business, it is always important to be responsive via an agile feedback process. The pace and quality of change outside your organisation should not out pace you. If it does, your relevance and market share will keep shrinking. Responsiveness is like oil, it keeps things moving. Secondly, communicate and keep the lines of communication open.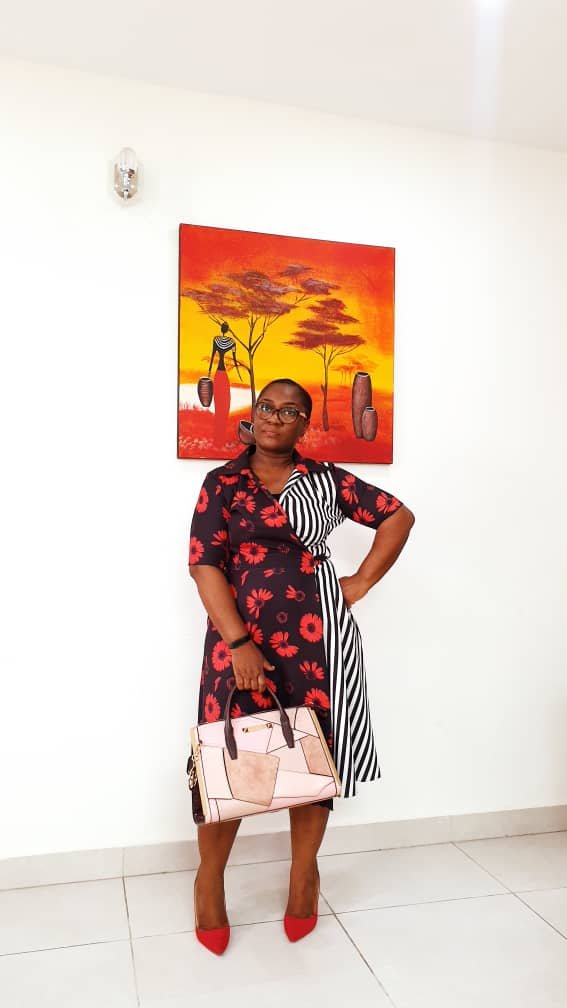 At BusyMinds School, we have always had a strong technology component and part of our strategic 3-year plans, was launch our online school. As soon as COVID-19 spread into Europe, we started to look at our plans and think about how to fast-track our online/ Virtual ED Component. We were able to run a 2-week pilot at the end of March/First Week in April and this helped us refine our platform and get it more user responsive.
Another thing I believe is extremely important at this time, is empathy. We are fully in touch with our clients, those who have their children online and those who do not. What we did it to create a free platform for those who were unable to join us online due to several reasons – parents at work, no devices etc. This ensures the children stay on track with learning.
Beyond COVID-19 the online school stays because we have students outside Lagos State and Nigeria. We are drawing up measures to ensure that we can go back to school safely but still retain the essence of robust schooling which goes way beyond concrete learning.
For those want to come into education, I have a few questions for them. If they can answer these questions, they should be fine. Education is an extremely sensitive, so it is best to determine if you are in for the money or the impact. Of course, both streams could lead to money and impact, but the start-up approach is different.
Why Education?
What level for you want to cater to?
What is your unique service position?
Who is your target audience?
How do you plan to let them know you exist?
Why will they come back to you? (Service Measurement)
What curriculum will you use?
What is your Overarching vision for the school and your role?
What location are you looking at for set up?
Does it align with your number 7?
What is your digital integration strategy (Academics and Administrative)
The tips I have shared below have also helped me immensely:

a. Trust God with everything.
b. Start where you are but have a self-development plan.
c. Communicate clearly; never assume people know what you are about.
d. Make your thinking visible
e. Have a strong support system
f. Know your why/ your core, and build on that
g. Think long term and short term and include an execution path with clear next steps and what connections you need to make.
h. Leverage network when possible but rely on what you can control
i. Be customer centric with a good feedback loop
j. I always ask myself – what needs to change or be improved?
k. How can I leverage technology?
Please share your social media handles
INSTAGRAM:
@okeyinfuajayi (Personal)
@busymindscollege
@kavabehub